Who We Are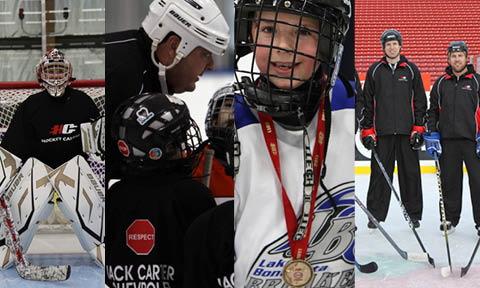 About Us
Hockey Calgary is a volunteer driven organization that has been dedicated to helping young hockey players since 1949. Hockey Calgary is a branch of Hockey Alberta and is the governing body for all minor hockey in Calgary from Timbits to Junior (ages 4 to 21). Hockey Calgary is the largest minor hockey association in Alberta and one of the largest and fastest growing in North America. Hockey Calgary has 24 member associations with over 13,300 players, 3,700 coaches, 1,200 officials and countless volunteers. Hockey Calgary has been implementing different ways to grow our membership and ensure a positive and effective experience for everyone.
Our Mission
To provide a safe, fun, fair environment for all by building strong partnerships through shared leadership and support with our member organizations.
Our Vision
To be the benchmark of sports associations by providing leadership, life skills and development to our members for the enjoyment and success of all.
Strategic Plan
​Click here for a PDF copy of the Hockey Calgary strategic plan.
Hockey Calgary Thanks Our Sponsor
---


Hockey Calgary Thanks Our Sponsor