Elite Council



Congratulations to the CRAA Royals AA Midget Blue team for winning the Provincial Championship, defeating the Red Deer Indy Graphics in overtime.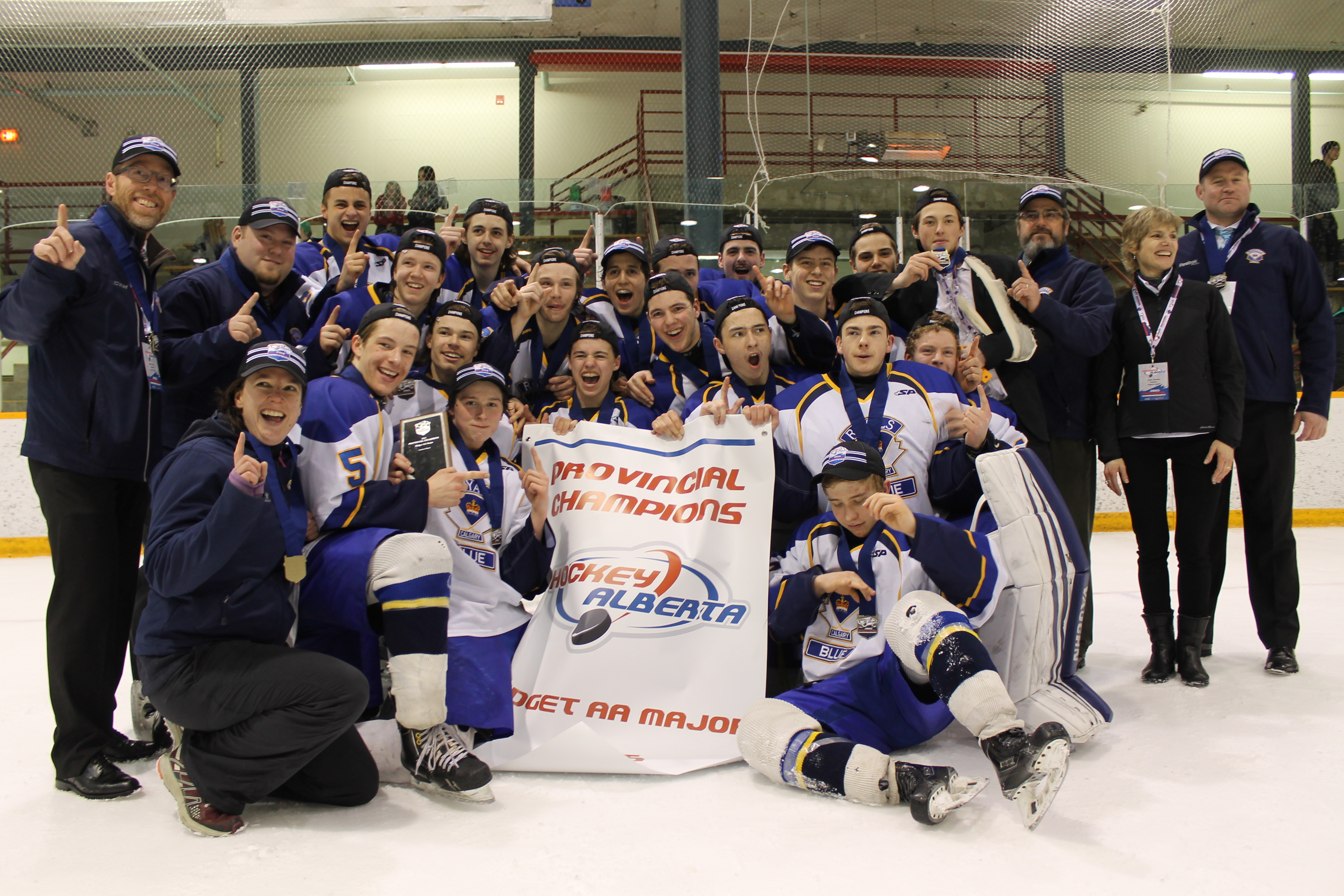 ---
The Major AA Bantam CBHA Blackhawks are 2015 Provincial Champions!
The Blackhawks defeated the St. Albert Bears 3 to 1 in the championship game held in Sherwood Park March 15.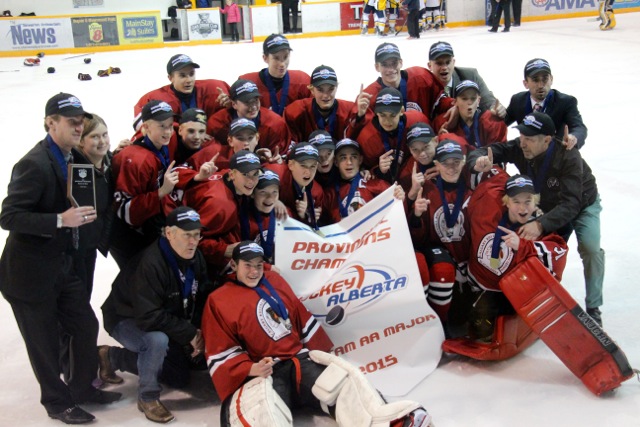 ---
Spring / Fall Junior Camps
If you are going to attend any Spring / Fall Junior Camps, Hockey Calgary has created an online form which is available through the link below. You must complete the online form and press "Submit". You will receive an auto reply indicating "Confirmation" from Hockey Calgary. You must take this confirmation to the camp with you, as it now represents the former Letter of Permission. No signatures will be required.
https://www.hockeycalgary.ca/forms/letter-of-permission
---
Junior B All Star Game
January 31, 2015 at Stu Peppard Arena, 7:00pm
---
Midget AA All Star Game vs. the SCAHL All Stars
Hosted by SCAHL on February 8, 2015
The Midget AA All Star Game against the South Central Alberta Hockey League All Star concluded with a great exhibition of skills displayed by all the players.
Calgary Midget AA All Stars 7 SCAHL All Stars 3
James Orban of the CBHA Blackhawks was chosen as the Player of the Game for the Calgary Team
Team North (Calgary) & Team South (SCAHL) rosters
---
Bantam AA All Star Game
The 2015 Calgary Bantam AA All-Star Game, hosted by the Calgary Northstars Hockey Association, was held on February 22 at Max Bell Arena. The game featured an entertaining exhibition of skills and competition that kept fans on the edge of their seats. In the end, Team East came out on top 9-2 versus Team West. Layne Sniher (Team East) and John Geib (Team West) were named Players of the Game.
The CNHA would like to thank our volunteers and sponsors Tuxedo Source for Sports, Jungle Strength, the Hockey Calgary Elite Council, and the Central Zone Referees Committee for providing support in making this annual event a great success.
February 22, 2015 at Max Bell 1, 2:00pm
---
Midget AA & Junior B Playoff Procedure for 2014/15 season
---
Esso Minor Hockey Week Champions
Bantam AA
Congratulations to the CNHA Canucks, gold medalists and to the CNHA Kings, silver medalists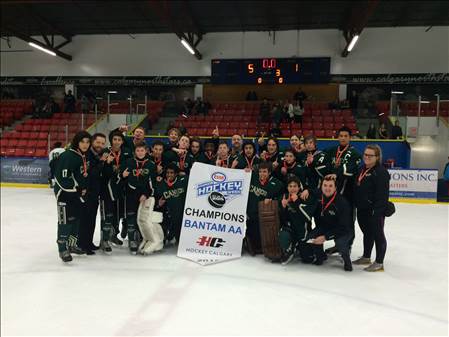 Midget AA
Congratulations to the CNHA Blazers, gold medalists and to the CRAA Gold, silver medalists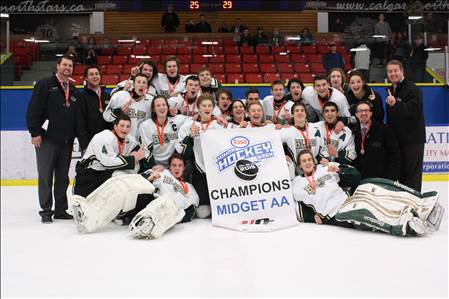 ---
Elite Council
Team Managers for Bantam AA, Midget AA & Junior B
Please click here for information on Travel Permits
---
Information
Junior B Regulation update Sept 2014
Elite Regulation Changes 2014-15
Elite Council Meeting Schedule 2014 - 15
17 Year Old Traveler Policy & Procedures
Players Returning from Junior Camps in September
Coach Certification & Resources
Carry-over / Preseason Suspensions
Hockey Canada Bulletins
Hockey Canada Affiliation Regulation E.35-a
Hockey Canada Specially Affiliated Players
Hockey Alberta Bulletins
Hockey Alberta Minimum Suspensions, Bantam AA & Midget AA
Hockey Alberta Minimum Suspensions, Junior B
Hockey Calgary Thanks Our Sponsor
---


Hockey Calgary Thanks Our Sponsor