Media Advisory - Esso Minor Hockey Week Kicks Off Friday, Jan 12


January 9, 2018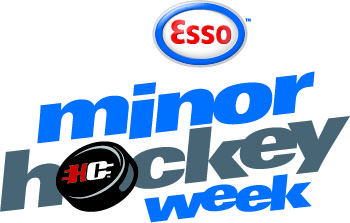 MEDIA ADVISORY
January 9, 2018
For immediate release
ESSO MINOR HOCKEY WEEK KICKS OFF FRIDAY, JAN 12
OPENING CEREMONIES SHOWDOWN, JAN 13 AT WINSPORT

CALGARY, ALTA - Hockey Calgary and Imperial Oil are pleased to announce the kick off to the 48th annual Esso Minor Hockey Week, This year the tournament is running between Jan. 12 – Jan. 20, 2018. The opening ceremonies will take place on Saturday, Jan. 13 at WinSport Rink A (Markin MacPhail Centre) and be host to two exciting events:
A new added feature at the Opening Ceremonies this year will include a special game featuring – Rob Kerr's Media All Star Team facing off against Jamie Macoun's Flames Alumni for an exciting "Harlem globetrotter" style hockey showcase! Game time 4:00 P.M., don't miss this fun filled event!
Bring a nonperishable food item as your ticket in the door and receive an Esso Minor Hockey Week skate towel (while quantities last). All food items will be donated to the Veterans Food Bank.
Available during the game $2 "chuck a puck" with your chance to win prizes! All proceeds donated to the Flames EvenStrength Program.
At 5:30 p.m. – The EMHW Feature game will be from PeeWee Division 5 featuring Simons Valley 4 vs Saints 2.
Both Esso Minor Hockey Week feature games are free to the public and Hockey Calgary would encourage all hockey fans to join them in celebrating the kick off to this extraordinary tournament.

Esso Minor Hockey Week is the largest minor hockey tournament in the world, this year's event will feature approximately 13,000 kids, 655 teams, 915 games, 2,600 coaches and 4,000 volunteers throughout the week. With 65 new Champions being crowned at the end of the week.

Kevin Kobelka, Executive Director, Hockey Calgary states - "This year we celebrate 39 years in partnership with Imperial Oil (Esso). Imperial Oil continues to support minor hockey in our City and we are thankful to have such a great community partner. We are also excited about the new wrinkle added to the Opening Ceremonies, the celebrity game between the Rob Kerr Media All Stars and the Flames Alumni will be a lot of fun, and adds more excitement to this great event. We thank these groups for their continued support, and it once again proves how EMHW is a community event not just a hockey event. "
Opening Ceremonies Details:
What: Esso Minor Hockey Week Opening Ceremonies
When: Saturday, Jan 13, 2018
Where: WinSport Rink A (Markin MacPhail Centre)
Time:
- 4 p.m. Rob Kerr's Media All Stars vs Jamie Macoun Flames Alumni
- 5:30 p.m. EMHW Feature game Opening Ceremonies – featuring teams from the PeeWee 5 Division
In Attendance:
- Hockey Calgary Executive Director, Kevin Kobelka
- Imperial Oil Loyalty Advisor, Jennifer Viscosi
- Hall of Fame Voice of the Calgary Flames Peter Maher (Master of Ceremonies)
- Hockey Calgary Major Sponsors and Partners
- Media celebrities including - Rob Kerr, Jermain Franklin, Eric Francis…
- Flames Alumni celebrities including – Jamie Macoun, Curtis Glencross, Cory Sarich, Mike Commodore…
Hockey Calgary is pleased to have Imperial Oil, the Calgary Flames, Calgary Hitmen, Tim Hortons, Veolia Water Technologies, Tommy Gun's Barbershop, Mayfair Diagnostics, SportChek, Country Hills Toyota, Lifetouch Sports, Tributes Group, Boston Pizza Foundation, Respect in Sport as partners for this year's Esso Minor Hockey Week.
Esso Minor Hockey Week creates friendly competition throughout the entire city and we want YOU to be a part of it. Please visit the Hockey Calgary website for the full schedule.
Social Media:
Facebook – Hockey Calgary
Twitter - @hockeycalgary #EMHW
Instagram - hockeycalgary #EMHW

For more information, please contact:
Lisa Rosengarten
Manager, Marketing, Communications & Events
P: 403.245.5773 ext. 205
E: lisa.rosengarten@hockeycalgary.com
---
2018-08-27

- Join the Flames for the 1st Annual Flames Hockey Fun Run! Sept 22, 2018 at 10:00AM

Read more >>

2018-07-24

- The Calgary Canucks and the City of Calgary want to do our part to support all those affected by this tragedy. Our goal is to #LightTheRink with a light at each seat for every ticket sold or seat sponsorship. $5 from your game day ticket will be donated to the HumboldtStrong Community Foundation

Read more >>

2018-06-07

- Employment Opportunity – Calgary Fire BANTAM Elite Head Coach

Read more >>
Hockey Calgary Thanks Our Sponsor
---


Hockey Calgary Thanks Our Sponsor