Injury Information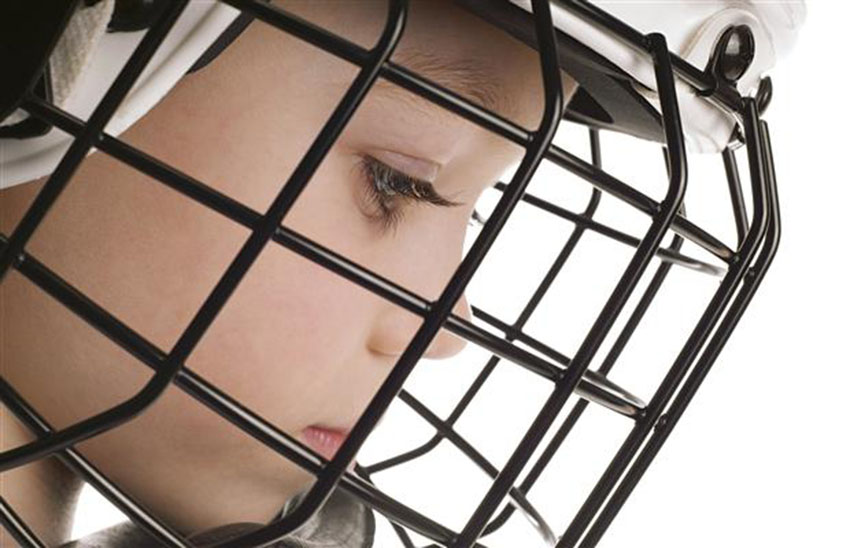 As we head into the upcoming season concussions continue to be a major topic within the HC membership. Our goal as an organization needs to be to continue to educate our members regarding this serious health risk. Below you will find information on concussions and body checking injuries. This information includes app's that are available and the 'concussion awareness training tool'. This tool provides up to date education for parents, players, and coaches regarding concussions.
Who developed the CATT?
"The British Columbia Injury Research and Prevention Unit (BCIRPU) was established by the Ministry of Health and the Minister's Injury Prevention Advisory Committee in August 1997. BCIRPU is housed within Developmental Neurosciences and Child Health (N2N) cluster and supported by the Provincial Health Services Authority (PHSA), the Child and Family Research Institute (CFRI) and the University of British Columbia (UBC). BCIRPU's vision is "to be a leader in the production and transfer of injury prevention knowledge and the integration of evidence-based injury prevention practices into the daily lives of those at risk, those who care for them, and those with a mandate for public health and safety in British Columbia".
The Ministry of Health released Promote, Protect, Prevent: Our Health Begins Here - BC's Guiding Framework for Public Health in March 2013 and identified Injury Prevention as a priority goal, Goal 5, and established Injury Prevention objectives for the public health system. Developing a comprehensive approach to concussion prevention, diagnosis and management is a key activity of Goal 5 for the Ministry of Health. The Ministry of Health is supporting the development of tools and resources for: i) physicians and health professionals, ii) parents, players, coaches and trainers, and iii) educators and school support staff to establish standardized concussion prevention, diagnosis and management."
The toolkits:
"Cattonline.com currently provides two free online concussion toolkits: the Concussion Clinical Toolkit for Medical Professionals and the Concussion Awareness Training Toolkit for Parents, Players, and Coaches. Both websites provide up-to-date education, tools and resources to help prevent, recognize, treat and manage concussions as well as support decreasing the impact of concussion when they do occur. These resources are updated on a monthly basis and will provide the latest evidence on how to deal with concussions."
Thanks for your support,
Kevin Kobelka
Executive Director
---
Hockey Injury Clinic
The WinSport Medicine Clinic is pleased to announce our new Hockey Injury Clinic.
Injuries seen at our Hockey Injury Clinic include:
Concussions - utilizing a multi-disciplinary approach
Any acute MSK injury sustained while playing hockey
The Hockey Injury Clinic will see patients from 13 years of age and up.
Printable PDF version available
Body Checking
Body Checking Information Page
Concussions
Hockey Canada - Return to Play Brochure (PDF)
Hockey Canada - Return to Play Form (PDF)
Hockey Canada - Free Concussion Awareness APP
CATTONLINE - Concussion Awareness Training Tool
---
Safety Guidelines
Hockey Canada's - Safety Requires Teamwork & Safety for All
---
Sport Injury Prevention Research Centrewith the University of Calgary offers complete support to those who have experienced a concussion and would like the care they need to return to the ice safely.
For more information please visit the Hockey Study page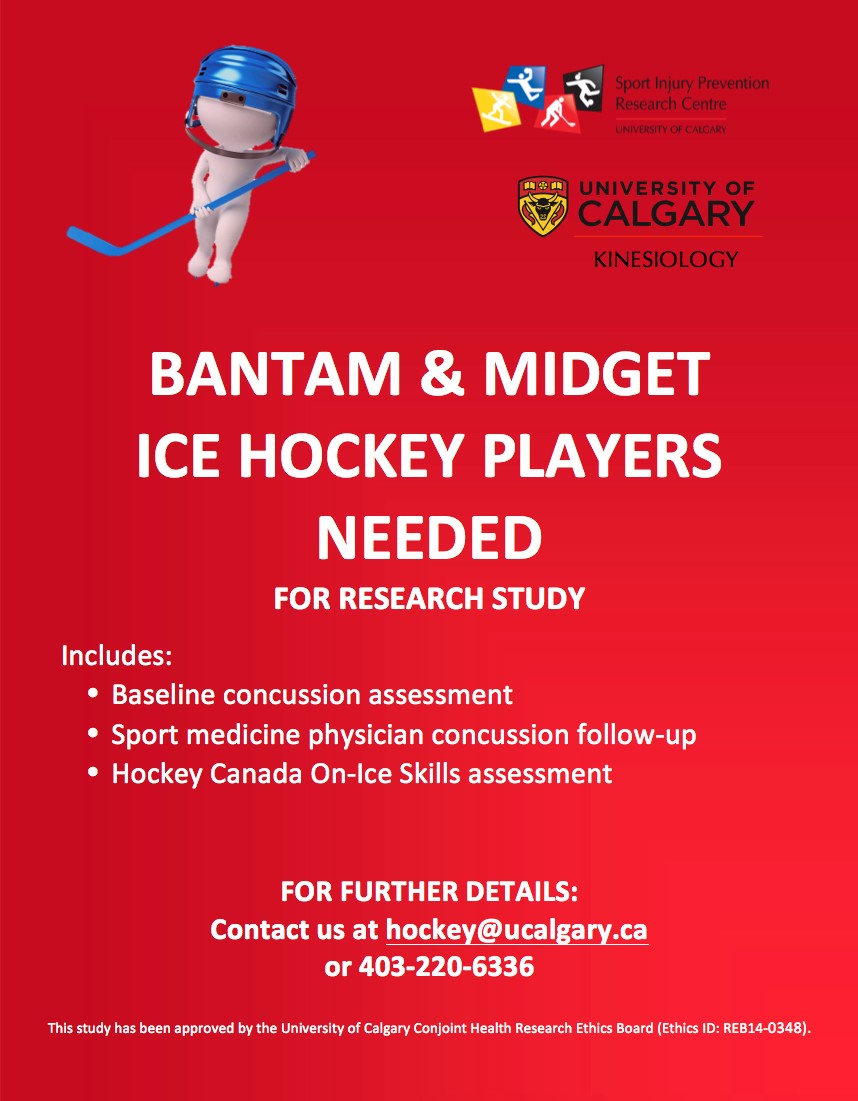 If you have any questions about this research, or to book your team in for testing, please contact:
Research coordinators (Tate or Nicole) 403-220-6336 or hockey@ucalgary.ca
Hockey Calgary Thanks Our Sponsor
---


Hockey Calgary Thanks Our Sponsor