WELCOME TO OUR NEW LOOK WEBSITE!!
We refer to this page as our bulletin board. We will post important memos or special events.
---
As a parent, you're committed to helping your child succeed on the ice. Why not invest some time and effort in their financial future as well?
ATB Financial has put together a hockey-themed Children's Savings Playbook to help start that conversation about saving and spending responsibly. It's full of helpful tips and info on the best banking options to meet your child's goals.
---
We were given Calgary Flames tickets and we decided to use them as the feature game "Player of the Game" Award for the Senators and Redwings. Here is a photo of the Senators POG with his coaches!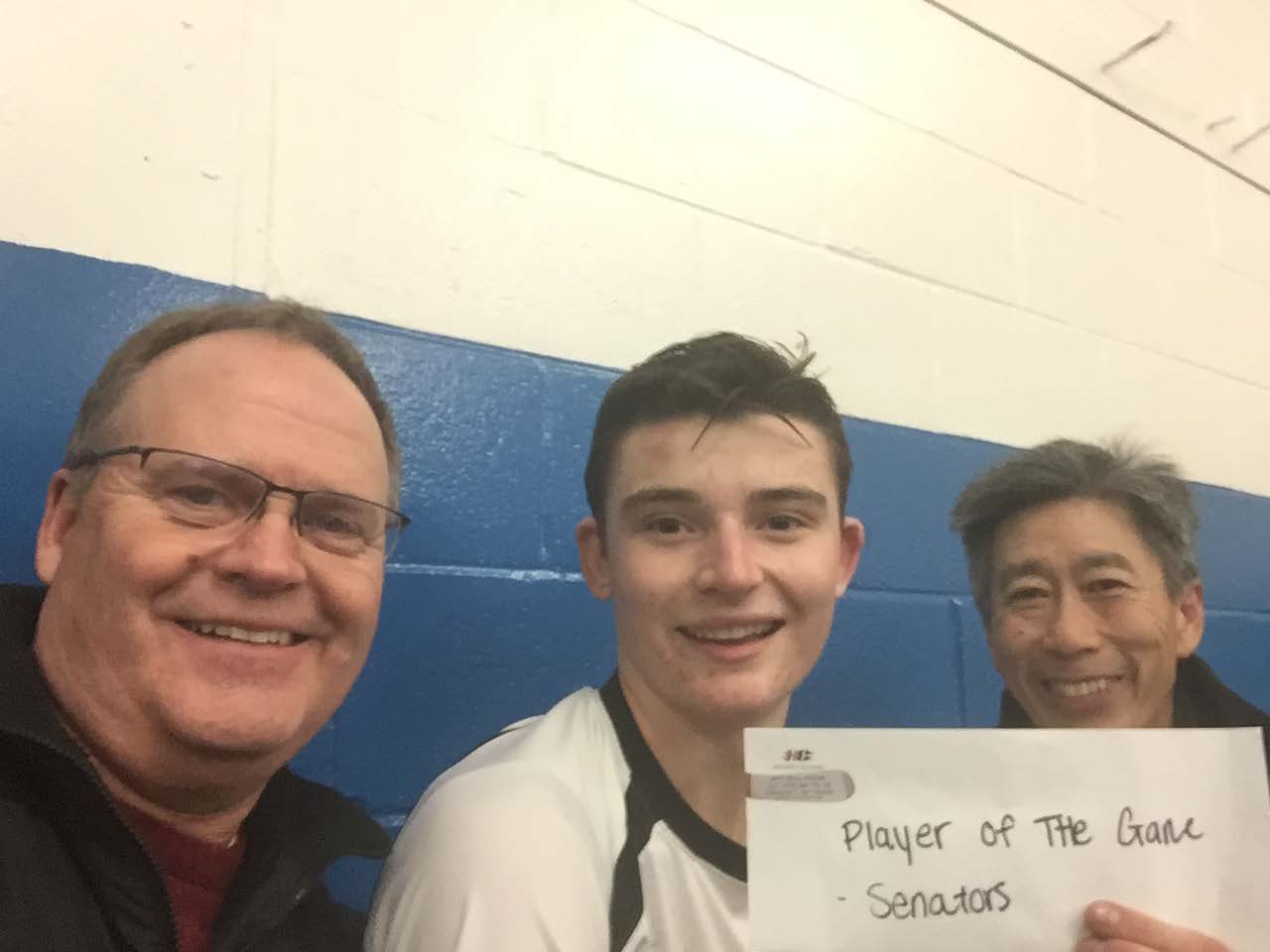 ---
Great RHC representation at the EMHW opening ceremony on January 8th! Exciting game by the Red Wings and the Senators too!
---
---
FOR ANY LATE REGISTRATIONS, PLEASE CONTACT THE REGISTRAR, Cathy Hosowich.
WE ARE NOW FULL IN ALL LEVELS, but we are looking for a couple of experienced Bantam players.
WAIT LIST - We will most likely not be placing anymore players. Sorry folks. Registration for next season will begin June 1, 2016 - mark your calendars.
Stream Sponsor
---


Hockey Calgary Thanks Our Sponsor