Join Team Canada's Summer Showcase!


Hockey Canada is looking for enthusiastic individuals to join their team of volunteers for the upcoming Team Canada Summer Showcase!
Hockey Canada is bringing our national team's to Calgary this summer for camps running, July 25th through to September 8th, 2018.
This multi-team showcase features the next generation of Canadian hockey talent when the event kicks off with the men's under-17 program before selection camp commences for Hlinka Gretzky Cup with a men's under-18 red and white camp. The action continues in August when our women's under-18 and development teams take on the USA for a series match-up with Summer Showcase wrapping up in September with our national para hockey team. This is your opportunity to get involved so be sure to apply today to volunteer to support in one of the following areas.
Scorekeeper
Timekeeper
Announcer
DJ
Penalty Box Attendants
No previous experience required as training will be provided.
Click here to register today!
Please mark your availability and interest by simply putting an "x" in the cell that you are interested and available to volunteer.
Volunteers must be able to work a minimum of four (4) over the course of Summer Showcase. Please advise volunteer@hockeycanada.ca
of your availablity and the positions you would be available for, please refer to the list below.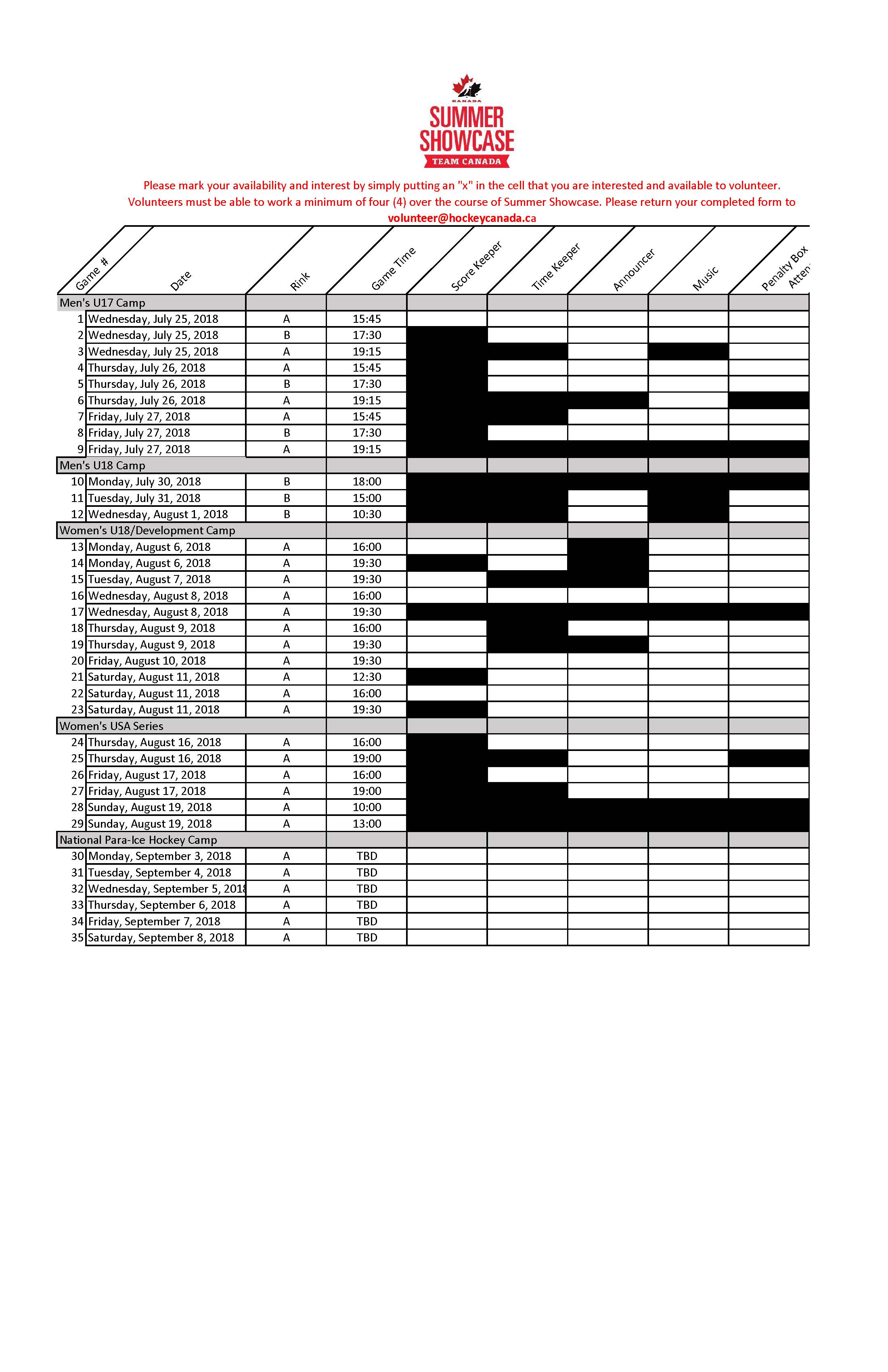 Hockey Calgary Thanks Our Sponsor
---


Hockey Calgary Thanks Our Sponsor