CT First Shift Coaches Wanted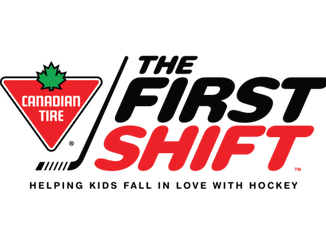 Hockey Calgary is hosting another Canadian Tire First Shift program's starting at the beginning of November and we are seeking 10 volunteer instructors!
You must be over the age of 18, for assistance with the delivery of the program. Due to the success and popularity of previous programs, Hockey Canada, Bauer, Canadian Tire and Hockey Calgary we will to continue to help bring new and eager young athletes into the game. If you are a new or experienced Coach looking for an opportunity for personal development and more experience on the ice with Learn to Play athletes and other eager Coaches, then the Canadian Tire First Shift program is for you!
PROGRAM DETAILS:
Wednesday, Nov 7 at 4:30 - 5:30 p.m. at Ernie Starr (4808 14 Avenue SE) and continue every Wednesday (same time) until Dec 12, 2018. Another 6 on ice sessions will continue every Wednesday Jan 23, 2019- Feb 27,2019, 2018 as the continuation program (12 ice times total).
Saturday, Nov 10, at 8:30 - 9:30 a.m. at Rose Kohn Arena (502 Heritage Dr SW) and continue every Saturday (same time) until Dec 15, 2018. Another 6 on ice sessions will continue every Saturday Jan 26, 2019- Mar 2,2019, 2018 as the continuation program (12 ice times total).
​Mandatory Welcome event/ equipment fitting session: Sunday, October 28, Details to follow
---
THE FIRST SHIFT program is designed to ensure a positive experience for new to hockey families. This means breaking down the barriers that exist for many of these parents, and making them feel at home within our hockey community. We want them to experience the game at its best – understanding why so many Canadians feel an inherent love for the sport – and stimulate a desire for continued participation. We want to take away any intimidation as it relates to the equipment and/or rules of the game, remove potential safety concerns and most importantly, give them an experience that's memorable and fun.
Leadership will be critical to the success of these program objectives.
Given this program is designed for entry level players, instructors and other volunteers should be positive, energetic, creative, fun-loving and above all, patient. Experience teaching hockey is not necessary for all volunteers. But a desire to learn instructional techniques in the delivery of fundamental ice hockey skills is. This must also be coupled with an enthusiastic attitude and desire to work with children.
Volunteer instructors will be given as an incentive for your time and participation to the 12 on ice session program:
Bauer Helmet
Bauer Gloves
Bauer Stick
Bauer Track suit
If you are interested and would like to get involved as an Volunteer Instructor please contact Jamie Henry - Hockey Calgary
Hockey Calgary Thanks Our Sponsor
---


Hockey Calgary Thanks Our Sponsor