More Than Just Hockey


We have recieved a number of stories about Minor Hockey players and teams in our community and we have decided to share these stories with the public as they should be recognized. Please view these inspirational stories below.
---
Feature Story of the Month:
Trails West Mentorship Program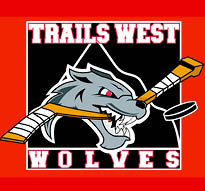 Trails West Hockey Association has developed a Mentorship Program that allows older aged teams to pair up with younger aged teams to teach them the fundamentals of hockey and help improve their game.
This gives the opportunity for the older players to run a practice, develop their teaching and leadership skills and give back to the community. As well this gives the opportunity for the younger players to connect with their older peers and benefit from some one-on-one mentorship from their peers. Read more about the Mentorship Program on their website.
---
McKnight Mustangs Pee Wee 4 Team donate their time to give back to the community!
The McKnight Mustangs Pee Wee 4 team spent time at the Mustard Seed sorting donations over the weekend. Their manager stated "it was a great opportunity for the kids to hang out, get to know each other off the ice and give back to the community at the same time".
Thank you McKnight Pee Wee 4 for making a difference in our community!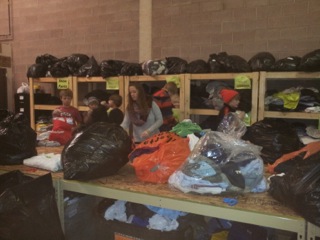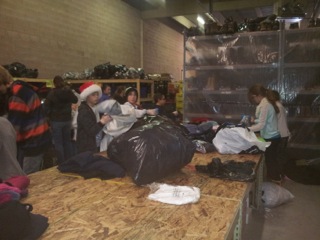 ---
For the Love of The Game (Fan Swarm) - Kale's Story
Published on Nov 22, 2013
This is a story about a young boy named Kale that has Cerebral Palsy and plays sledge hockey with 14 other Calgary and area kids every Saturday night. They are the only novice Sledge Hockey team in Calgary so they just practice - all season - for one year end tournament.
Kale has been a 'superfan' to his brother Tommy's hockey teams for years now and is somewhat of a fixture in the rinks. Due to the non-stop cheering at all his brother's games - and the fact that Kale's sledge hockey team only has practices and never draws any fans, Tommy's Bow Valley Peewee 5 hockey team came up with a really fun idea.
On the evening of November 16th, 2013 at Stew Hendry Arena, Bow Valley Flames players, friends and family surprised The Venom Sledge Hockey team with a "Fan Swarm" -- Everyone cheered like crazy for the kids, playing music during the scrimmage, and then a few parent sneak into their dressing room to deck it out with logos, name plates, a cooler of Gatorade for when they get off the ice. This was truly a memorable event for everyone.
Click here to watch the video!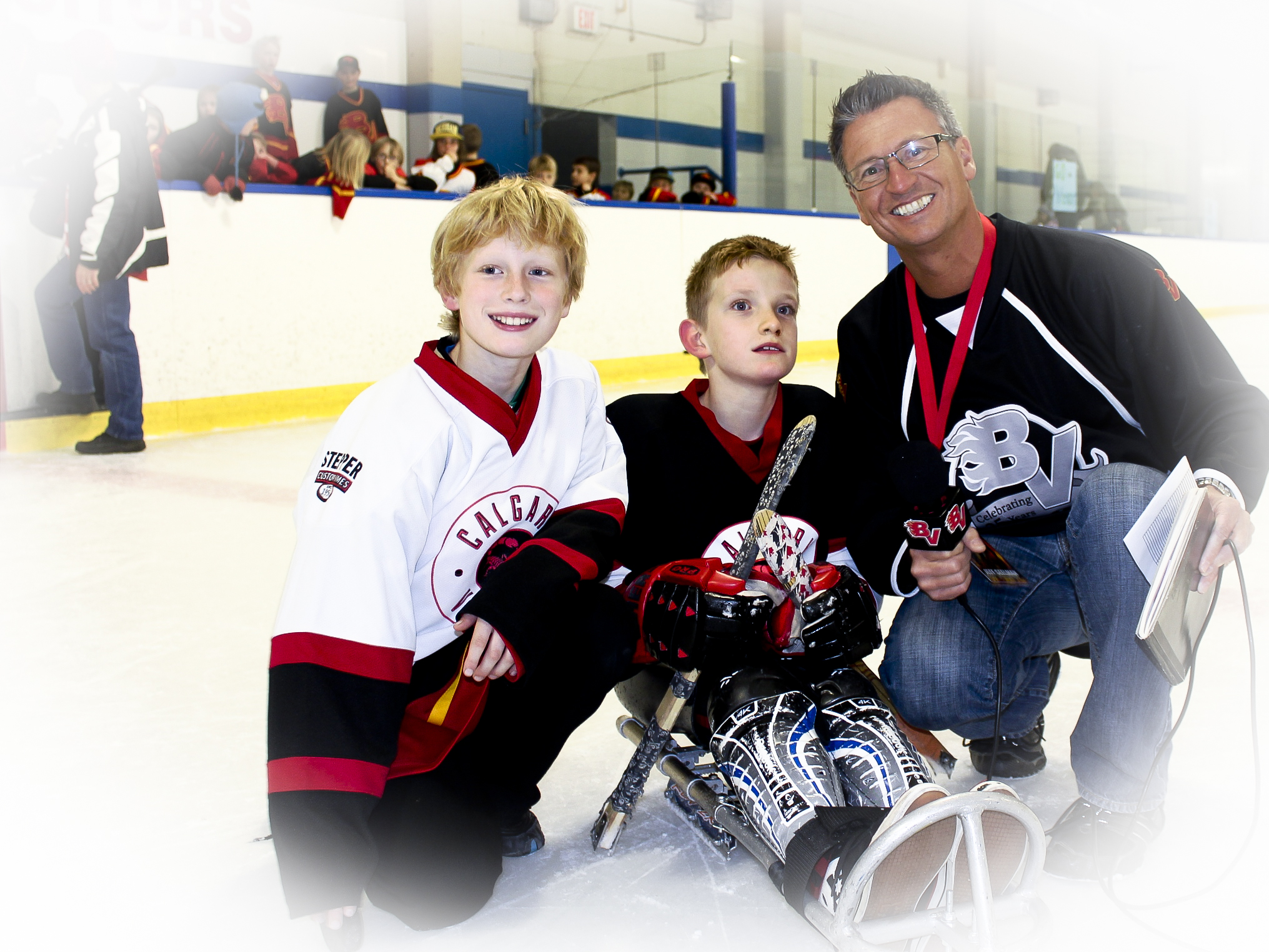 Photography by Clayton Plum, Hockey Night In The Valley
---
Additional Stories:
Pee Wee 9 Wolves: Ambassadors of Trails West
4th Annual Springbank Gives Back Tournament - Children's Hospital
Trails West Wolves Bantam 5 vs. Crowfoot 5 - Hard Work Pays Off!
Hockey Calgary Thanks Our Sponsor
---


Hockey Calgary Thanks Our Sponsor